When you get the invitation from MICHELIN Pilot Sport Experience (MPSE) #michelindrivingpassion #mpse
This is how you'd feel

It was a chance of a lifetime, a dream come true ! Thanks to my good friend Ms Zeen Chang from Apostrophe Marketing Communications Sdn Bhd and Rian from Michelin Malaysia.  My manager Akina and I got passes to join in the MPSE2016 !
Since 2008, more than 2,000 guests from Asia have participated in the Michelin Pilot Sport Experience.
MPSE is an event dedicated to Michelin fans, customers, retailers, distributors and journalists. The participants will discover the technical innovations of Michelin products in a safe driving environment.
Participants not only will learn about Michelin tires, but they will also test the tires on different types of racing car such as formula car, rally car, touring car to GT race car.
I woke up very early to make sure I wasn't late. Arrived at Sepang Circuit just in time
Upon arrival up the paddock area, the hostess ms. Lily welcomed us and passed me my outfits
We were given a safety briefing and were split into different groups as many were from different countries, mainly Thailand and Korea and Malaysia. Our group head instructor was Mr Aaron Lim
I sat behind quietly waiting for the chance to start driving!
Everyone's worried faces, am I fit to drive? Checks my blood pressure.
Agenda for today~ Rally, Touring, Formula 4
We walk into the pit after safety briefing to see the cars !
Opens the pit garage door! what a grand Welcome party from the Michelin Team! and Mr Bibendum (aka Michelin Man)
A Loud car passes by and stops in front of us, a familiar face. Mr Dominic Ang, tall and skinny young man with glasses on, but he drives like a devil. He jumped out from a Le Mans LMP3 Car covered Michelin Decals. The LMP3 was low and full of curves. Can see it is really good at corners with so much aero and downforce from the GT Wing and carbon fibre all over.
My first stop is the Clio Cup Touring Car Experience. It was the Mark 4 Clio Cup Car and was the same model that I drive in China for my Clio Cup China Series.The car was 220bhp and 270 Nm of torque, Turbo charged with Paddle shift and fitted with full slicks. Driving this car on the south track of Sepang circuit, I got lessons from a British racing driver from Salisbury, Dan Wells.
Second Stop was to the Rally Track designed just for the MPSE event.
We got to experience Citroen DS3 R1 fitted with Michelin Rally Tires in the gravel. It was utter fun and simply exhausting as it was pure pleasure and excitement driving a purposed built rally car. 1180kg with 120bhp and 165 Nm of torque.
You can see how determined I was to trash the car
Next stop: The Most anticipated part of my MPSE experience ! Formula 4 Car. Super light weight 470kg only 160 bhp and 153 Nm of torque with Michelin Racing Slicks.
Ber-Posing dulu, before getting the enjoying drive in a formula car.
When I sat inside , there wasn't a physical seat, as they had so many customers sitting in the cars, the seats were removed and instead placed with pieces of foam to stuff until I felt comfortable.
Inside the cockpit, there was two pedals up and down behind the steering wheel. Up Shift on right, Down shift on left.
Trying out the Formula 4 car @sepangcircuit at #MPSE #michelinpilotsportexperience #michelindrivingpassion event 🙂 pic.twitter.com/0y81J4plDr

— Leona Chin (@leonachin) September 9, 2016
After that I had ice cream and a massage at the waiting area.
Malaysian bloggers and media group
Our next stop, testing the road tires on the wet. They had 2 identical cars and two different make of tires. Test the distance of emergency braking. The test was astounding, the Michelin had a shorter distance to stop compared to the other make.
Michelin Pilot Sport 4 Tire Test at @sepangcircuit #mpse #michelindrivingpassion pic.twitter.com/S3STkSinye

— Leona Chin (@leonachin) September 9, 2016
Next we were given history lessons by professionals and learned that about how tires were made and why Michelin linked  a FOOD traveling guide and TIRES? and the evolution of the tires.
Last Stop: Super Hot Lap in Super Fast Cars driven by Super Fast Drivers.
I got the chance to sit inside the Lemans24h LMP3 , a full lap in Sepang. It was so fast, Suddenly the sepang track felt so much shorter!
Another Short clip of the Michelin Pilot Sport Experience last week at @sepangcircuit #mpse #michelindrivingpassion pic.twitter.com/vhqACCJGcx

— Leona Chin (@leonachin) September 9, 2016
The G FORCE was sooooooo strong, When i slept that night, my head was still feeling the G force on my bed. lol.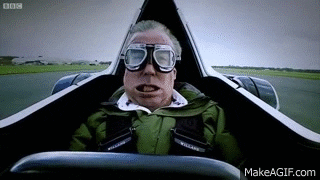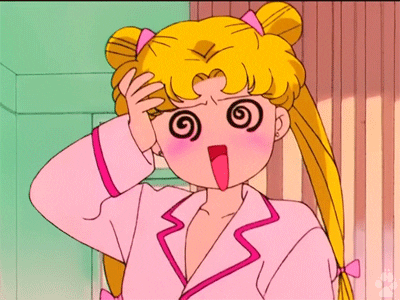 A Short clip of the Michelin Pilot Sport Experience last week at @sepangcircuit #mpse #michelindrivingpassion pic.twitter.com/vzS3BxU4cJ

— Leona Chin (@leonachin) September 9, 2016
Another Short clip of the Michelin Pilot Sport Experience last week at @sepangcircuit #mpse #michelindrivingpassion pic.twitter.com/0rnI2YgVJh

— Leona Chin (@leonachin) September 9, 2016
All in All, i felt the event was very well organised, the staff and crew and instructors were friendly and helpful. Safety was utmost importance and they had everyone well briefed and well prepared. The gifts were great, very personalized! We got our goody bag and it was filled with goodies! YEY! My most memorable time was in the Formula 4 Car and Lemans24h LMP3 Car which I have no footage inside the car because there was nowhere to mount my camera~ so it was super fun and the G Force was extremely extremely thrilling. Thanks to Zeen & Rian for arranging us to join this event